Other Facts About Cross Village
In 1870, the first public school in Emmet County is established in Cross Village.
In 1895, Holy Cross Catholic Church is built, which is now the oldest building in Cross Village
The Presbyterian Church in town burned to the ground in the fire of 1918, but was one of the few buildings to be rebuilt, in 1921.
Cross Village had more boat traffic in the past, during the lumber years and later, in the 20th century. In 1939, a breakwater was built at the site of the current launch to attract more boat traffic. Unfortunately, in 1953, the entire breakwater was destroyed by a storm.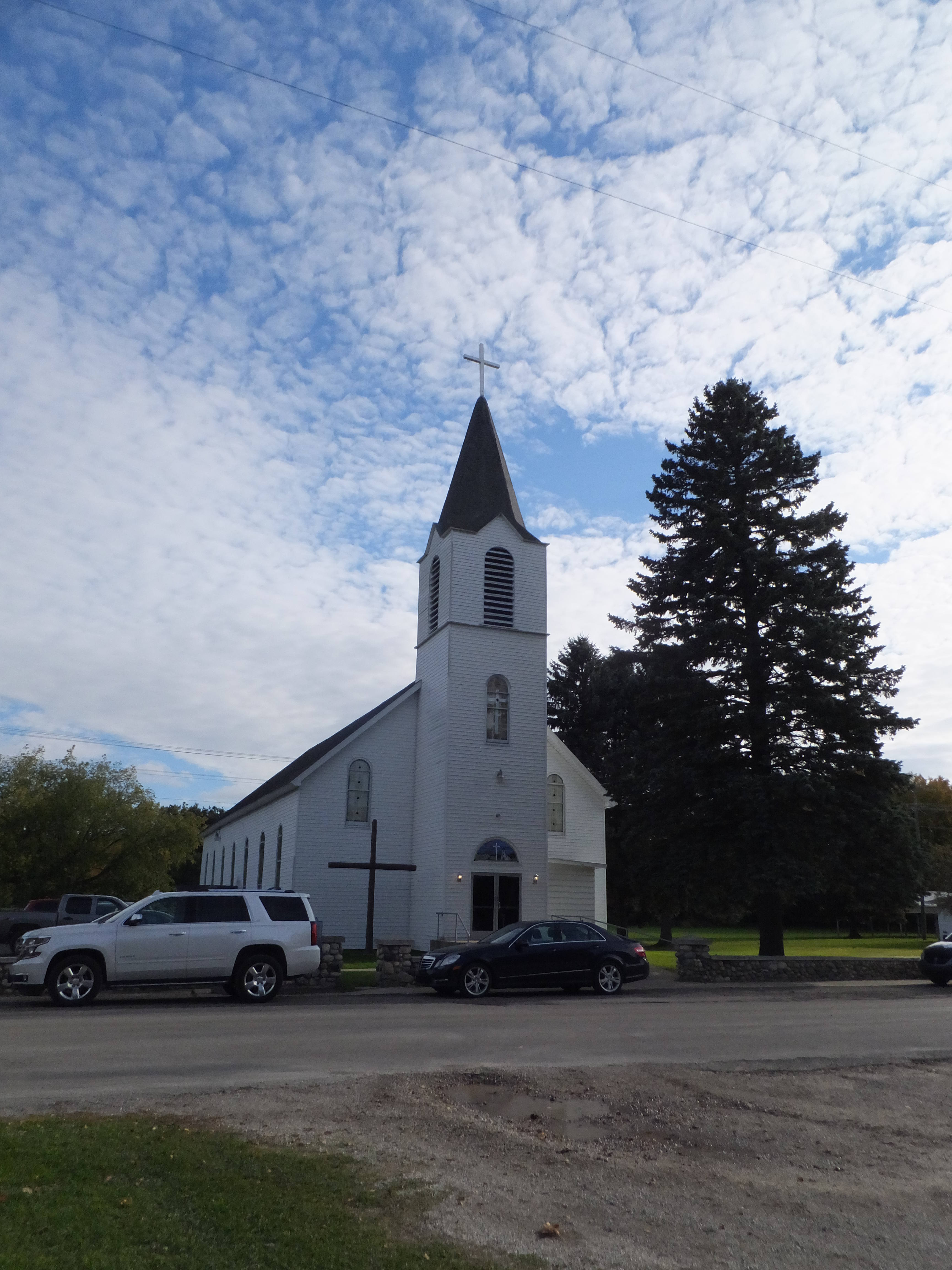 Holy Cross Catholic Church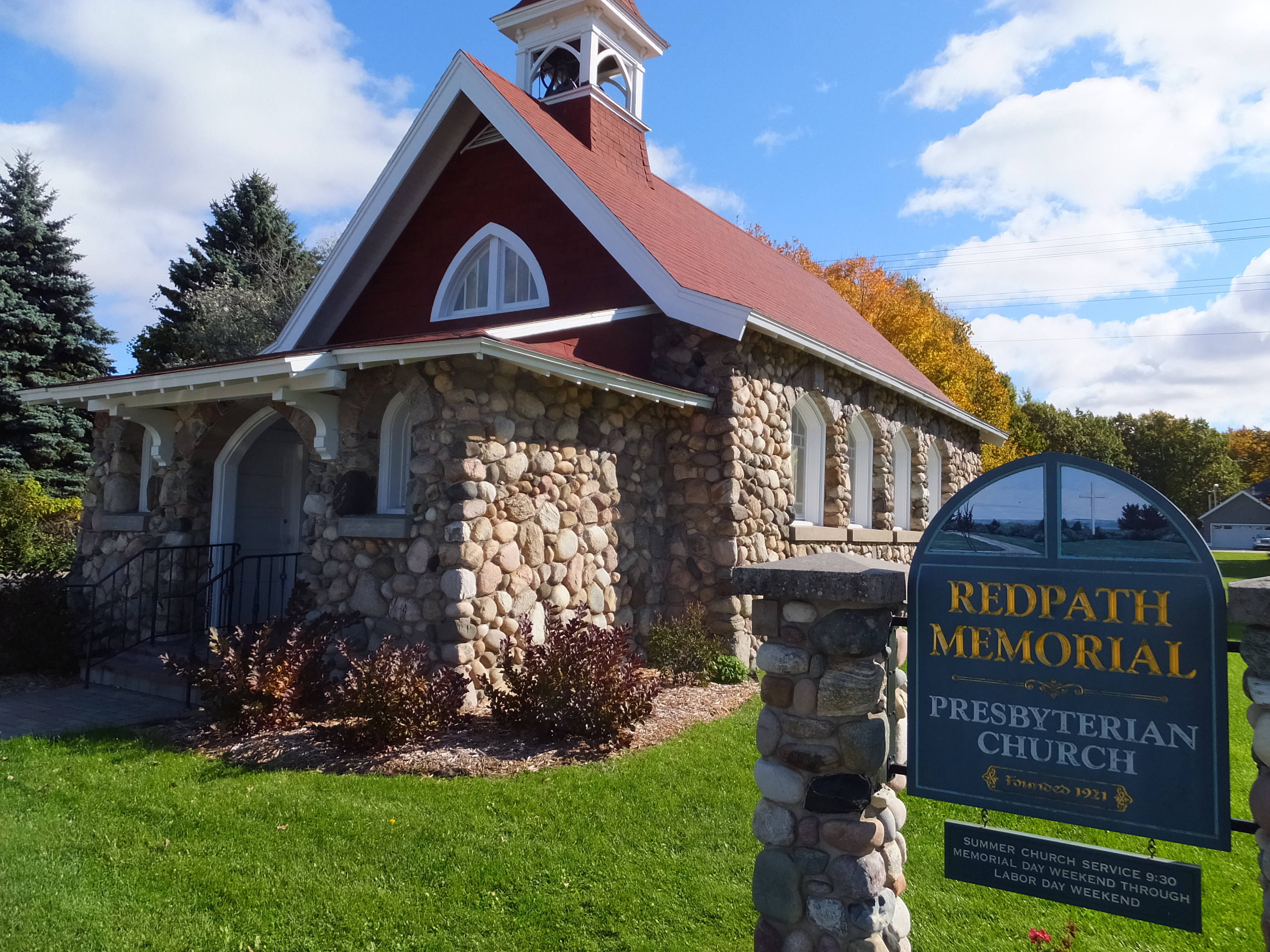 Red Path Memorial Presbyterian Church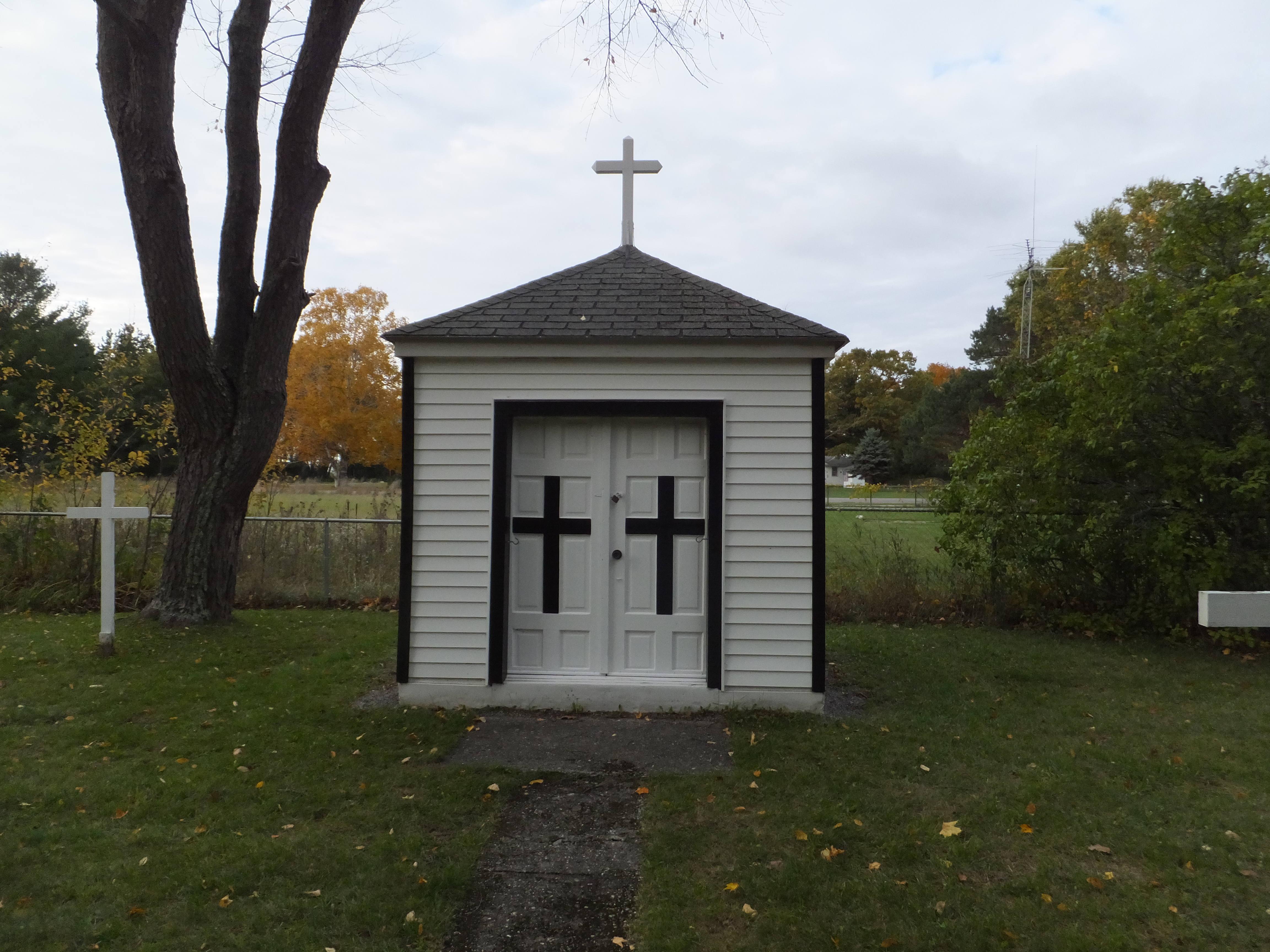 Father Weikamp's grave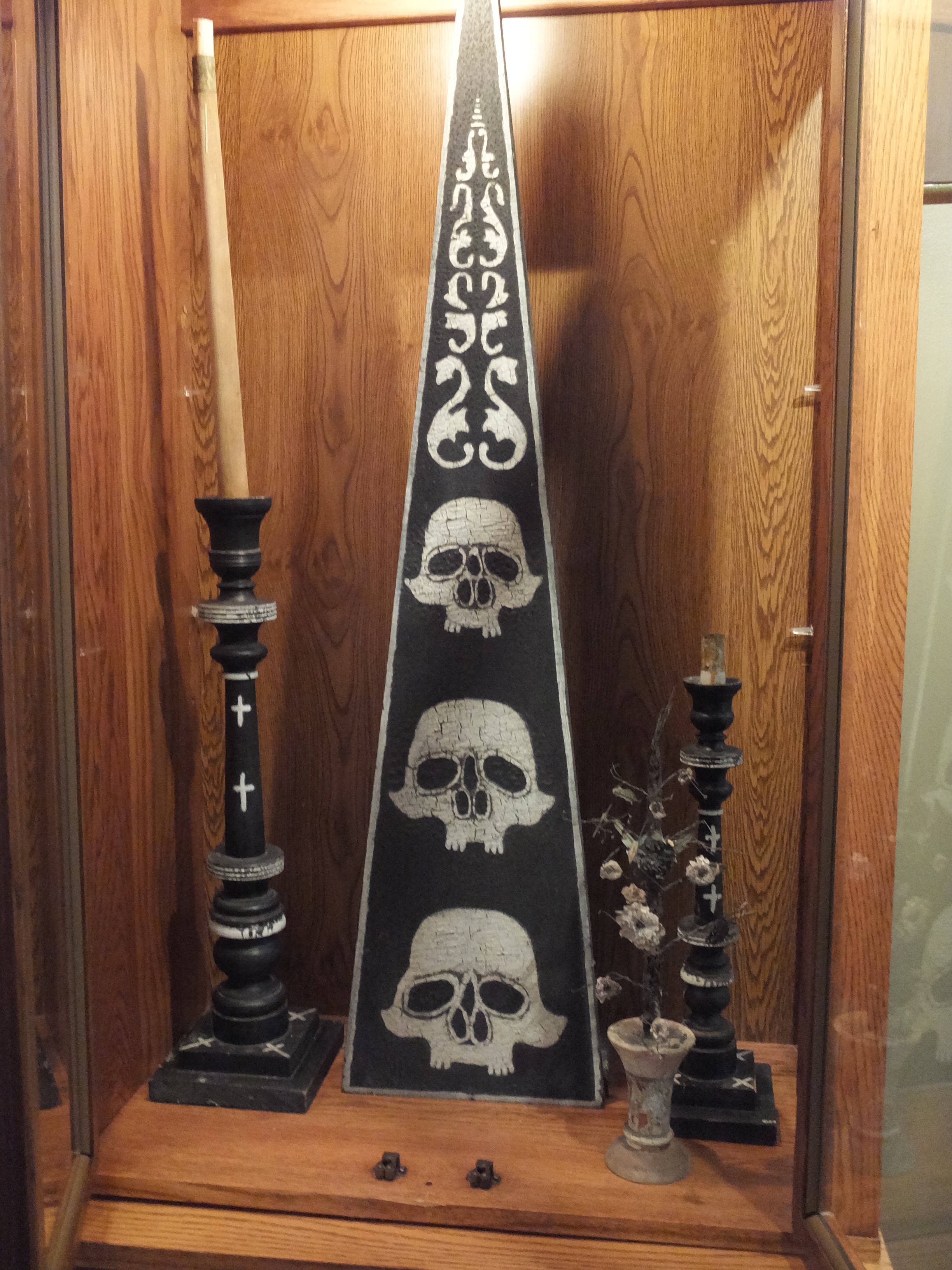 Displayed at L'Arbre Croche Museum, this is Father Weikamp meditation board. Weikamp believed deeply in Eastern mysticism which is very unusual for a Catholic priest